The transition from consumer packaging designed for retail shelves to that designed for consumer doorsteps may seem straightforward. In reality, it is anything but.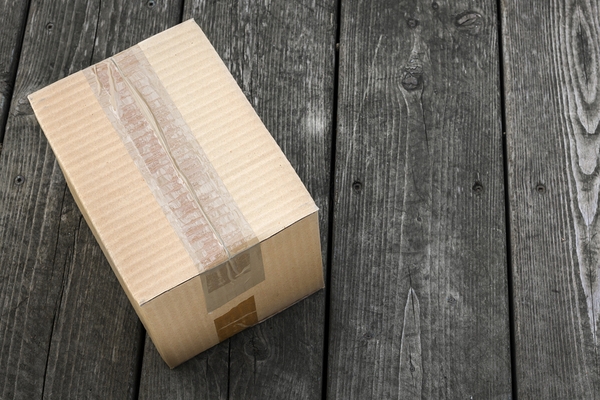 E-commerce is still growing by leaps and bounds. Is your brand ready?
Many CPG brands have worked hard over the decades to remove waste from the retail store model of consumer packaging design only to have to make changes for e-commerce. Some products have made a swifter transition from bricks and mortar stores to e-commerce than others, but today there are few things that cannot be purchased online.
Many consumer products are not ready for this shift in terms of their consumer packaging design, and consequences can include higher costs and sub-par shopper experience. Building consumer packaging designs for flexibility rather than strictly for scale can be a challenge, but many brands are stepping up with terrific innovations.
Packaging Fit, Quality, and Damage Incidence
Packaging fit, quality, and protection against damage are the three most important elements of consumer packaging design for e-commerce. They play a tremendous role in shaping consumer brand experiences and must not be overlooked. First of all, packaging must be sized appropriately for the product. Sometimes, CPG manufacturers have less control over the size of the package in which the order is delivered, but they can do their part by ensuring their product, in the quantity the consumer has ordered, is packaged size-appropriately.
Right-sizing packaging plays a role in product protection as well, since the more a product is able to shift around during transit, the likelier it is to sustain damage. Of course, packaging quality affects the condition upon opening. It also offers a tremendous opportunity for in-home marketing and brand differentiation via outstanding consumer "unboxing" experience.
Consumer Reactions to Negative Shipping Experiences
Even when a product is damaged due to the "last mile" of the delivery, and not at all due to the actions of the brand, consumers can develop a negative brand association, fair or not. According to an e-book by Bemis titled "Packaging for a New Era of E-Commerce," when a shipment is delayed, lost, or damaged, 41 percent of consumers experience a negative impact on brand image and nearly as many feel that their loyalty to the brand is reduced.
Other consequences of shipping or packaging problems are less direct in their impact, but have their effects nonetheless. Higher logistics costs, increased call center volume, increased email traffic, and negative comments on social media can also result, even if the last mile delivery and not the brand is responsible for the problem.
Major Packaging Changes Required for Some Products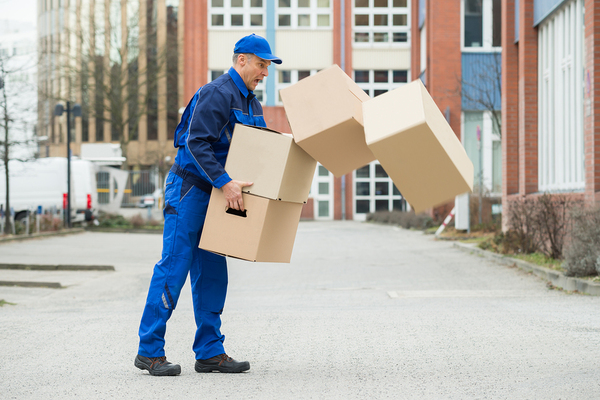 Different considerations apply when designing packaging for delivery to the consumer versus delivery to stores.
Some traditional consumer packaging design choices simply have to be changed to thrive in the e-commerce environment, so it is important for brands to be open-minded when it comes to innovation. For example, flexible packaging for laundry detergent is less likely to be damaged in transit than the traditional rigid plastic containers that appear on retail store shelves. Other potential problems of traditional packaging may include:
Loosening of threaded caps with consequent leaks.
Cracked or shattered package caps.
Dented cans.
Broken glass.
Inadvertent squeezing of spray triggers resulting in loss of product.
Experimentation and innovation will be required. For example, a soup brand may try shipping e-commerce products in tear-open stand-up pouches rather than in bi-metal cans that are used in supermarkets.
Optimizing for Consumers Rather Than Retail Shelves
What it all boils down to is that brands expanding into e-commerce at any kind of scale must optimize consumer packaging design for the shopper, rather than for the retail outlet. Unfortunately, brands can take a hit for damage, even when damage is caused by delivery. However, doing things right on their end, in terms of excellent packaging fit, quality, and protective properties can protect brands against these possibilities.
Some brands further protect themselves by negotiating service level agreements (SLAs) with carriers, so that when carriers fail in their due diligence, there can be some recompense. However, this will not work unless the brand itself steps up and re-imagines consumer packaging design for the world of e-commerce rather than bricks-and-mortar store shelves.
Fortunately, technology is delivering innovative packaging options that simply did not exist a few years ago, allowing brands to customize consumer packaging design for the endpoint of delivery, whether that is a store or a consumer's front porch. The brands that will succeed at scale in improving branding through e-commerce are the ones that show, through their packaging designs, that they take their customers seriously and have thought through the manufacturer-to-consumer chain with care and thoroughness.
PKG Branding Design brings together the expertise of CPG branding and design, identifying the needs of our customers and helping to educate them on the most recent trends.