Consumers are more informed than ever about what goes into the products they consume, and consumer centric packaging design can be an important channel for conveying the information that people want to know. The latest Nielsen Homescan Shopper Health Survey has provided key information on what people want to know about the ingredients in their foods.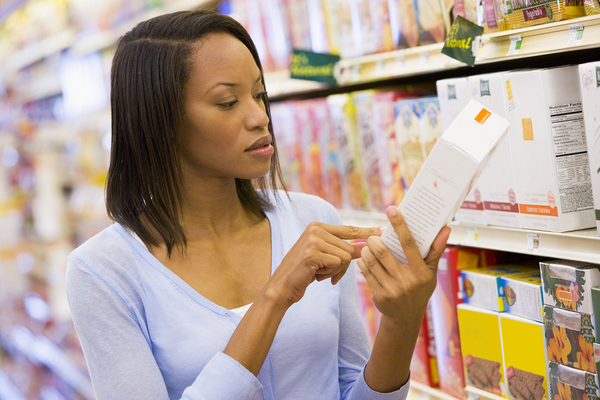 A new survey has clarified what consumers want to know about the foods they buy.
For many years, brands called attention to ingredients they added to products, such as vitamins or calcium, but today that paradigm has made a 180-degree turn. Today, people are just as concerned with what is not in their foods as they are with what is in them. For example, they want to know if their preferred brands provide the taste, quality, and price they want without the use of artificial colors and flavors.
Brands Can Promote the Absence of Ingredients
People are wary of ingredients listed on product labels that are overly long, complicated, or that indicate the product is full of non-natural substances. Some brands have already started taking advantage of consumer centric packaging design that prominently states what is not included in the ingredient list. But only seven percent of products that could display that they were free of artificial colors actually display that information.
Specifically, consumers respond to the absence of added sugars, artificial colors or flavors, and the absence of other unwanted product ingredients, like gluten. When consumers believe they are getting the information they want easily, and at the time they want it, they are more likely to choose that brand over brands they do not believe are as transparent about their ingredient lists.
New Labeling Rules Offer a Unique Opportunity
In 2016, the U.S. Food and Drug Administration (FDA) announced new labeling rules for packaged foods. These new labeling practices are designed to make it easier for consumers to make informed choices. Serving sizes in some instances will be updated to be more realistic, and calorie counts will reflect this. The number of grams of added sugars will also be called out on the nutrition label, so consumers can better gauge how much sugar is added to the foods they choose.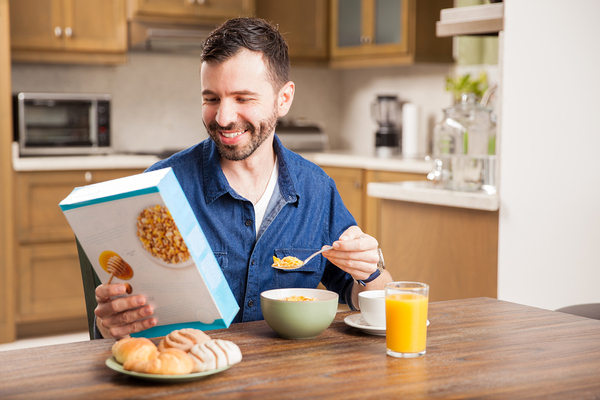 Cereals without high fructose corn syrup can boost branding by prominently displaying this fact.
Brands can take advantage of these new rules, which must be adopted by July 2018, to give consumers information they clearly want – specifically the lack of ingredients that consumers would prefer to do without. Nielsen claims that if manufacturers fully capitalized on their opportunity to advertise their products as being free from artificial ingredients, they could see an additional $200 billion-plus in potential sales in aggregate.
Consumers Clearly "Hungry" for Useful Information
Categories like cereals and fresh bakery products in particular are benefiting from making "made without" and "free from" claims on their labels. For example, cereals may prominently state on their packaging that the product does not contain high fructose corn syrup. In years past, brands have taken advantage of consumers' desire to see certain ingredients in nutritional labeling information, but it is only more recently that they have come around to seeing the value in addressing consumers' need to know which undesirable ingredients products do not contain.
Brands that lack artificial ingredients, yet do not prominently display that information on their packages may be missing out on a simple, yet powerful marketing opportunity. FDA rules for more consumer centric packaging design are already being phased in, so brands will have to ensure compliance with them anyway. It may be a prime opportunity for brands to speak to consumers' burgeoning interest in what is not in their foods as well as what is in them.