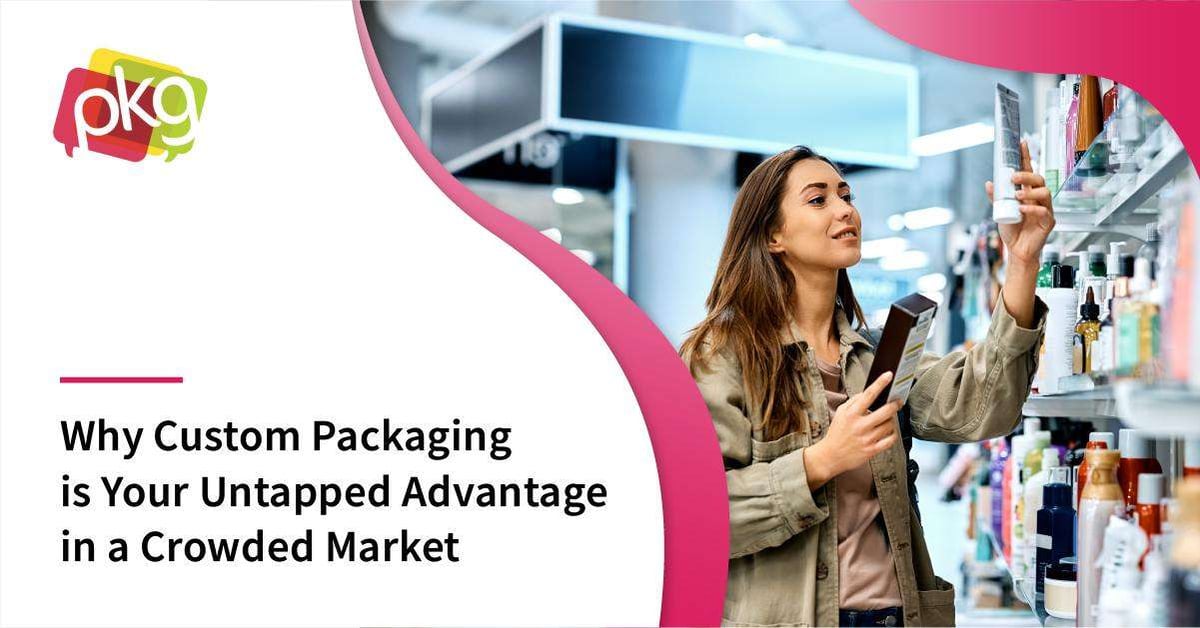 Introduction
How can your products stand out on store shelves?
As customers make their way through a store or look through an online catalog, they're bombarded with imagery from all directions. Every product calls out to the consumer, trying to stand out and express its value.
The CPG landscape is a competitive one. There are many items on store shelves that offer variations on a single type of product, and brands compete to stand out to customers. One of the best ways to do this is through custom packaging.
Custom packaging is packaging that is designed specifically for your product. With custom packaging, you have the opportunity to design packaging to send a message to customers as they engage with your products and build a relationship over time.
The Power of First Impressions
The colors, words, logo and materials used in packaging have a real impact on consumers. As consumers scan the shelves, they may be looking for specifics: low in sugar, gluten free, natural. They may also be attracted by the feel of a product and choose one that matches their own; for instance, a bright and colorful package feels fun.
The materials of the package also matter. Not only can they be minimized in custom packaging and reduce shipping costs, they also convey a message to consumers. For instance, customers who are interested in ecologically-friendly packaging will naturally gravitate towards items that are in natural tones, with recycled materials and limited plastic.
While you might think that what's inside the package is key to brand differentiation, the packaging that you create is tasked with communicating what is inside. What are the contents, and how will the buyer feel about them?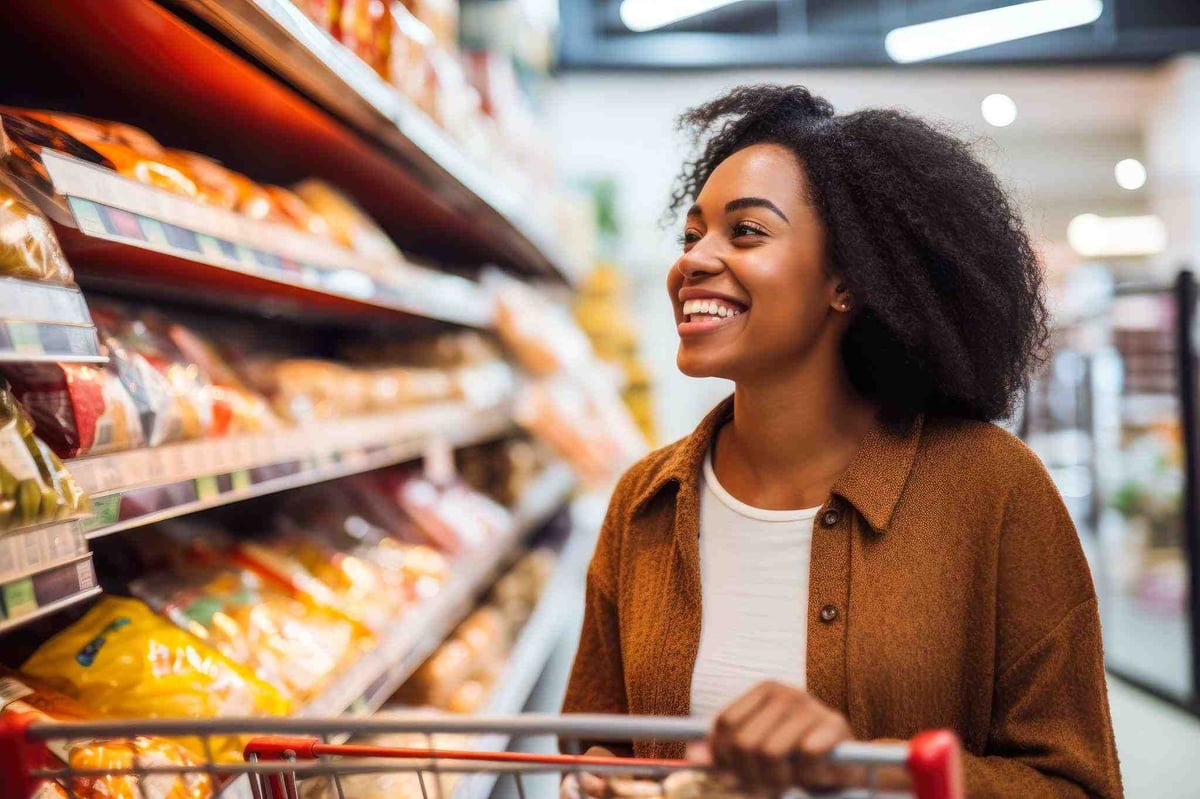 PKG's Consumer First® Strategy in Custom Packaging
Throughout our experience of creating custom packaging, PKG works hard to think about the consumer. In fact, with our Consumer First® approach, we begin with the consumer's needs in mind. We connect with the consumer experience throughout the creative process so that our packaging is informed by consumer needs. We examine the strengths and weaknesses of your brand compared to others in your niche, and we engage with consumers and get their opinions so that we can create a more effective brand story through design. Through surveys, targeted customer conversations, and online tools, we talk with current and prospective customers. We also put ourselves in your customers' shoes, examining how your products display in the store.
In today's consumer landscape, the key to communicating with consumers through packaging design is to catch their attention, connect with a message, and communicate clearly.
This is the custom packaging advantage: with custom packaging your business is able to tell a story that precisely targets your customers, telling your story while reaching out to your audience.
For example, with Uniball's Jetstream 101, we worked with the company and consumers to create a new packaging tag line that projects confidence: stream seamlessly. We used a consistent and clear mark to brand all of these products so that consumers would understand how the Jetstream 101 would improve the quality of their writing experience.
Cost vs. Benefit Analysis
Since custom packaging creates product packaging from scratch rather than using standardized packaging, it can be more expensive to launch. However, it is also high-impact, using custom packaging to reach out more authentically to the consumer.
When looking at the costs and benefits of investing in custom packaging, remember that this is a long-term investment in building relationships.
One immediate difference to your bottom line is shipping costs. With more efficient packaging, many companies find that their shipping costs drop.
You can also look at reductions in damage during shipping. Custom packaging not only transmits a message, it also protects your products.
Finally, in the short and long term you can examine the clicks on your website and sales of your product. You'll want to track this over time so that you can see how your packaging makes a slow and steady impact on your sales.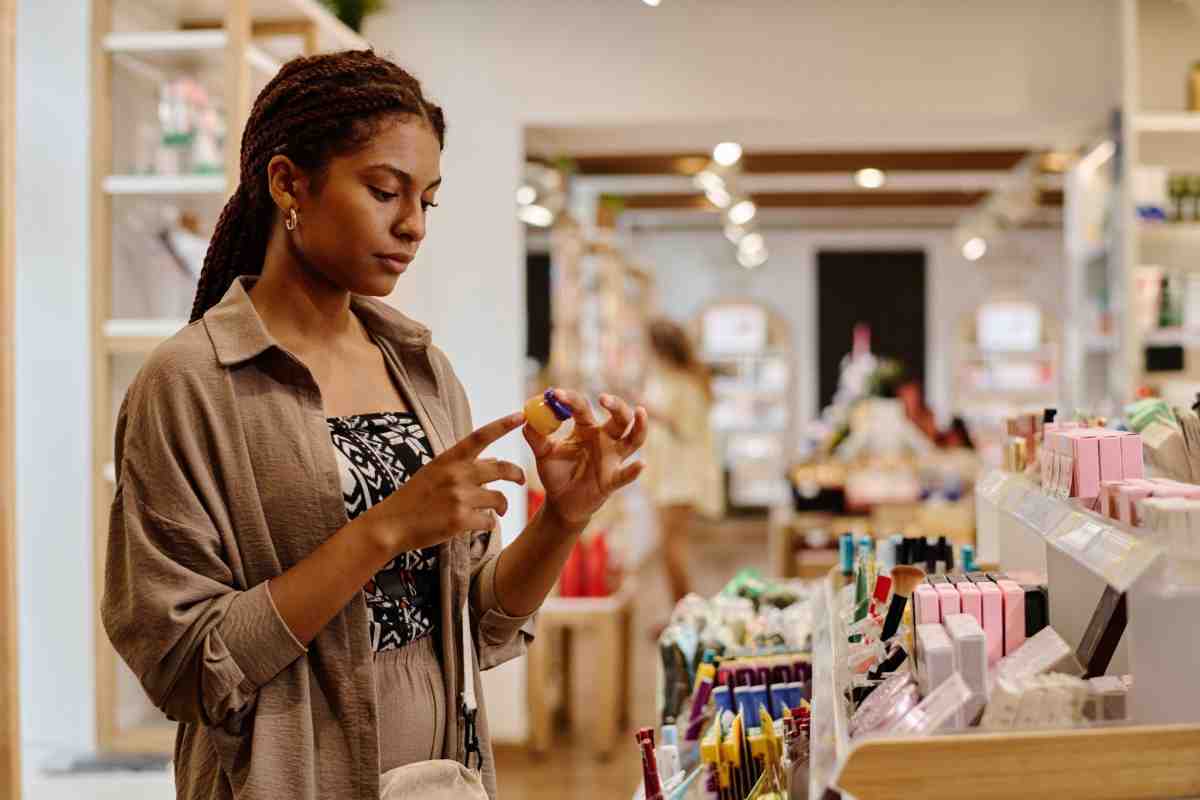 Case Studies
From food to athletic companies, many different brands have benefitted from customer packaging.
PKG has worked with brands such as:
World Chef - we worked on their global cuisine line, with packaging designed to convey knowledge, authenticity, and respect for international flavors. The resulting packaging is a romantic encounter with unique cultures that encourages consumers to sample each one.
Sharpie - we developed concept packaging ideas for Newell Rubbermaid to encourage sales during the holidays. This holiday-focused packaging encouraged consumers to buy this on impulse near the register.
Chargz - we worked to develop a premium feel to this product's packaging, making it stand out in the cluttered charger market. The resulting package feels premium in a customer's hand, uses materials that reflect a premium brand and showcase the product, and is designed to reduce loss.
How to Start Your Custom Packaging Journey
How do you begin your custom packaging journey?
Define your brand voice and message for that particular product.
Look at how this compares to other, similar brands.
Consider how you can communicate this through your colors, logo, text, and materials.
Talk with customers to shape your initial design.
Think of ways that your packaging can be designed to protect your product and reduce shipping costs.
Examine how your product looks on a variety of retail shelves
Talk with customers about the design that you've created, and track metrics so that you can see what impact your packaging has on consumers.
By getting consumers involved in the process from day one of your packaging redesign, you can help ensure that your product will attract customers and help build a long-term relationship with them so that your sales rise in the long term.
Conclusion
Custom packaging is an untapped advantage for brands. It is an opportunity to share your brand story with them, and it shows them the quality of your product. By sharing your story, you create a connection with the consumer. This is critical in today's CPG landscape. Since 60 to 80 percent of satisfied customers don't become repeat customers, you want to develop a strong connection with customers so that they do keep on coming back.
Whether you're launching a new product or refreshing an old one, consider using custom packaging as part of your brand differentiation and marketing strategy. Visit us at PKG to see/ our work and subscribe to our blog today.