Biodegradable food packaging design is gradually being adopted for many food applications, but not just any biodegradable packaging will be suitable for every need. Currently, there are three commonly used bio-based plastics: PLA, starch-based plastic, and cellophane. Biodegradable plastics must still ensure that a packaged product has the expected shelf life, and they must fulfill other requirements as well.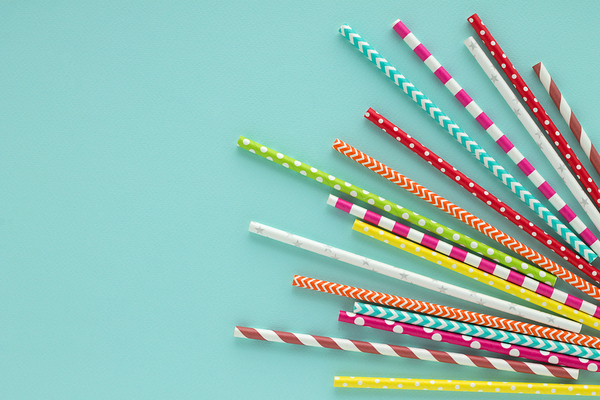 A majority of consumers consider sustainability in their choices of the consumer products they use every day.
For example, PLA, which has a lower water vapor barrier, is not great for a water bottle, yet it may be just right for packaging produce. Of course, biodegradable food packaging designs must comply with all the same food safety regulations as other packaging types.
Consumers are interested in sustainability, and biodegradable food packaging designs appeal to this interest. However, most consumers understand that not all packaging can be biodegradable, and when this is the case, they prefer food packaging designs that incorporate sustainability in other ways, such as with easy recycling. Asia Pulp & Paper's latest "Paper & Packaging Consumer Trends Report" digs deeper into the consumer psyche with respect to sustainable food packaging design, and here is some of what they found.
Environmental Issues of Importance to US Consumers
The top five environmental issues of concern to US consumers are human rights, wastewater, food waste, carbon emissions, and packaging waste, with each of these attributes being important to more than half of consumers. Additionally, more than half of US consumers are confident in their own ability to decipher whether a given food packaging design is recyclable, and nearly one-third are likely to shop brands that use sustainable packaging.
One-quarter of US consumers are willing to pay more for sustainable packaging, or packaging that is made from recycled materials. Millennials are twice as likely as Baby Boomers to be willing to pay 21 to 30 percent more for products with sustainable packaging.
The Relative Importance of Various Food Packaging Design Properties
The most important property of sustainable food packaging design to US consumers is its quality, with two-thirds ranking packaging quality as the most important attribute. Other packaging properties of high importance to US consumers include recyclability, sustainability, biodegradability, and the property of being made from sources that do not contribute to deforestation.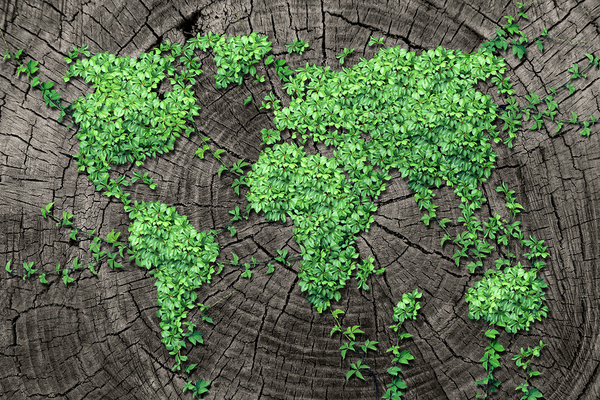 Consumers do not want their food packaging to rely upon deforestation.
Almost half of US consumers believe that sustainability in food packaging design is important, and a comparable percentage want to understand which food packaging items can and cannot be recycled. They are also interested in seeing sustainability information on packaging labels alongside information about recycling.
Expansion of E-Commerce and Sustainability Concerns
Ordering household cleaning products and nonperishable food products online has become more common, with 37 percent of Americans having bought items such as groceries and cleaning supplies online. This adds another dimension to concerns about packaging because more than half of consumers state that the packaging containing the items they receive is often far larger than the item itself, leading to concerns about waste. Nearly half of consumers say that e-commerce providers should do a better job of delivering items in packaging that fits product sizes better to reduce waste.
Sustainability and Biodegradability
Biodegradability is a form of sustainability, but it is not appropriate for all food packaging designs, and it is not the only way to be confident that food manufacturers are being environmentally responsible. Biodegradable packaging is appealing because its components break down into non-harmful components naturally. However, when biodegradable food packaging designs are not available, consumers still want food brands to commit to other sustainability efforts. Likewise, when a packaging substance cannot be recycled, consumers would like for that packaging to be biodegradable if at all possible.
Studies like the one by Asia Pulp & Paper highlight the growing importance of sustainability in conforming to consumer choice. From just about every angle, sustainability is more important to Millennial consumers than their older counterparts, indicating that sustainability is not just a fad, but is a trend that is expected to become more thoroughly entrenched in American consumer culture as the Millennial age group reaches its peak earning and spending years.
PKG Brand Design is always on the forefront of new CPG branding and packaging initiatives - to read more, please subscribe to our blog to always be current on the latest package design industry news.