The increasing globalization of the food and beverage industry presents unique opportunities for food manufacturers and distributors. Evolving technologies in packaging, supply chain management, and communication entice food brands both large and small to venture into international markets to reach a larger consumer base.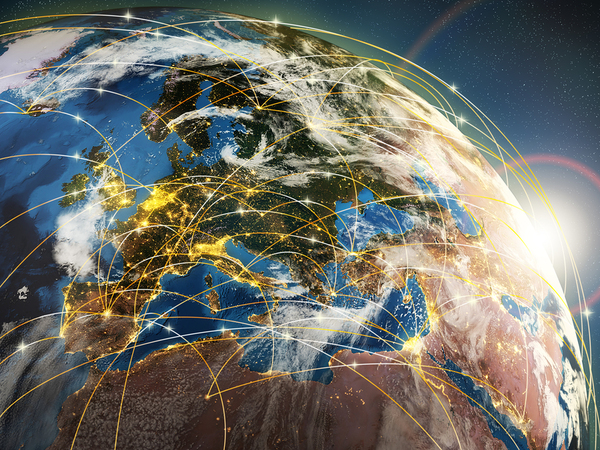 Going global with your food products is both challenging and rewarding.
However, in addition to the advantages that food brands can realize internationally, expanding into foreign lands does come with some significant challenges. Communication issues, cultural differences, and lack of standardized quality control can all create bumps in the road to globalization.
What can food brands do to overcome challenges and present their products to a global audience while avoiding common globalization pitfalls?
Handling the Quality Control Issues
Regardless of whether your products are local or global, consumer perception of your brand hangs, in part, on your ability to produce safe, high quality products with consistency. Though this can be a challenge anywhere, when your food products go global, the challenges grow exponentially.
Large food manufacturers may choose to ensure that their brand standards are being used consistently at all production sites by establishing their own production facilities in other lands. However, this may be impractical for small to mid-size food manufacturers.
For these manufacturers, it may be necessary to depend on local packaging and distribution companies to follow brand standards. If that is true in your case, what can you do to ensure that your branded products are handled appropriately overseas and that your brand is protected?
BrandPackaging.com gives this advice: "Brands must work closely with new product development teams to maintain brand standards, and finding quality partners is critical to maintaining consistent brand quality."
The article continues: "As a best practice, brands can create a set of global brand standards to be shared across the supply chain. For the best results, make sure these standards are attainable across all packaging types and locations ... This is where a team of production experts can offer great value to guide the process, offering deep knowledge of the packaging process to guide standards that are sure to be as practical as they are eye-catching."
Tackling Communications Issues
Of course, communication plays a huge role in ensuring that your production sites all adhere to a defined and clearly understood brand standard. However, there is another area in which communication is essential - your packaging design.
In addition to providing protection for the food inside, product packaging is also designed to communicate information about the product, manufacturer, price, and any consumption precautions or product instructions. Therefore, it is not simply enough to ship food products with packaging you use nationally to an international audience.
Rather, you must design packaging with an international audience in mind. This may include working with a professional translation service agency for packaging translation. According to one such agency, packaging translation can:
Expand the number of markets for your products
Build worldwide confidence in your brand
Localize your brand message for multiple markets
Protect your brand from common cultural and linguistic issues
Cultural Sensitivity in Packaging
Another challenge of globalization for the food industry involves the need to truly understand the cultural background of your international target audience. What is considered beautiful in one country may be poorly received in another.
In a similar way, you may find that certain aspects of your standard package may need to be tweaked for international consumers. Whether it is the color, graphic design, or even the logo on your package, changes may be necessary to accommodate local preferences. In-depth market research will help you uncover any significant items in need of adjustment for distribution to different regions.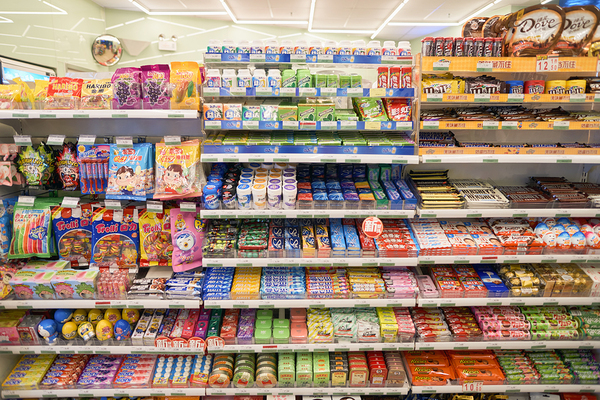 Do your products have global appeal while maintaining brand integrity?
The Bottom Line
Though going global with your products may present some challenges, the rewards can be great. You can reach an expanded audience and enjoy the resulting revenue growth.
By handling communication barriers early on, researching local cultural norms and making adjustments to your product and packaging as needed, and ensuring that your brand standards are met in all your production facilities around the world, you can enhance brand perception in the eyes of your consumers both nationally and internationally.
Are you considering expansion or a re-design of your product packaging? PKG can help. With a strong emphasis on consumer research, PKG designs packaging that resonates with consumers and enhances their perception of your brand. Contact us to discuss your packaging plans today.