Clean labeling can be understood from multiple angles. What the term mainly means has to do with consumers understanding what is on the nutritional and ingredient panels on the foods that they buy. One emerging rule of thumb is that if consumers see an ingredient they cannot pronounce, they assume it is "artificial" or "bad."
Labels are now about much more than on-shelf advertising.
The desire for food labels that make sense goes hand in hand with today's trend toward simple and elegant food packaging design. Consumers want the product to take center stage, with the packaging being a functional container and little more. It speaks to a simpler, healthier lifestyle. The largely consumer-driven clean labeling trend presents challenges for brands and for food packaging designers. Here are five of those challenges.
1. There Is No Single Agenda Driving Clean Labeling
Bloggers and social media influencers may be a primary force behind clean labeling, but they are not a uniform bunch and do not promote a single, unified agenda. Influential consumers seek information from different sources and are mostly willing to listen to opinions that differ from their own, in order to make well-rounded choices. The overall trend toward simpler food, free of hormones and preservatives, includes sub-trends like buying local, avoiding processed foods, and raising children to eat well. Yet nostalgia for foods they ate growing up remains strong among many adults.
2. Most Americans Read Nutritional and Ingredient Labels
A strong majority of American consumers read nutritional and ingredient labels on food products and many brands have started cleaning up their labeling and their food packaging designs in response. In many cases, this has meant reformulating products to avoid artificial ingredients and include ingredients that are recognizable to the average consumer. Over 90 percent of American consumers believe that foods and beverages with recognizable ingredients are healthier.
3. Consumers Do Not Define It But Know It When They See It
Consumers do not have a single template for what they want in clean labeling, but they know clean labeling when they see it. It comes across in the language used in food packaging designs and marketing campaigns. While clean labeling is about ingredients, it will continue to evolve as people learn more about what is involved in the so-called "farm-to-fork" process. Remaining relevant in today's food marketplace now requires clean labeling, rather than having it be something that is "nice to have."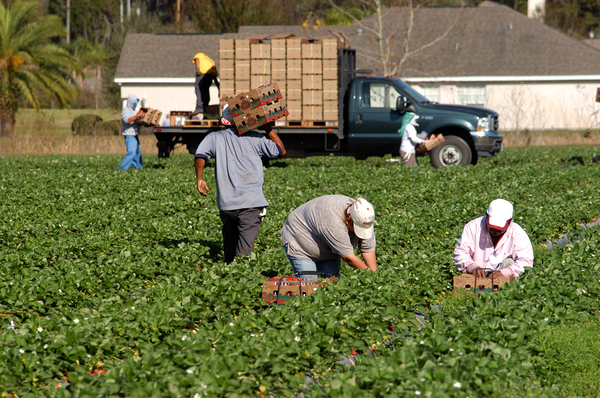 People want to know how the food they consume got to them.
4. Clean Labeling Is Heavily Context Dependent
People do retain some realism, however. They know that clean labeling means something different in a microwave entrée than it does in a cup of yogurt or a children's cereal. Whatever the product category, however, people want high quality, and in many cases, they are willing to pay more for what they consider to be higher quality products, quality which is often touted by the clean labeling practices on brands' food packaging designs.
5. Americans Want to Have their All-Natural Preservative-Free Cake and Eat It Too
The American consumer does not like giving up anything, whether that is competitive pricing, recognizable ingredients, or high quality. Furthermore, they want products that are easy to take with them, and that satisfy hunger. As enthusiastic as Americans are about technology in just about every aspect of life, they strongly prefer that their foods, by contrast, keep things simple. They ask a lot from food products, and not only must the products deliver, but the food packaging design must deliver too.
Clean labeling makes sense and fills a need in American consumers to understand what goes into their foods. In some ways, clean labeling may be considered a close cousin to the current trend of simplicity in packaging design. Clean labeling must address the needs and aspirations of a broad and diverse swath of the American population, while still feeling personalized when the shopper picks up a product from the shelf. Clearly, this presents challenges, and brands that are able to meet them can expect continued success.
PKG Branding Design brings together the expertise of CPG branding and design, identifying the needs of our customers and helping to educate them on the most recent trends.