There is no doubt that plastics deliver many benefits in the food and beverage sector, but they have drawbacks. Ninety-five percent of plastic packaging material goes unrecovered after a brief first-use cycle, representing potential environmental problems as well as value lost to the economy.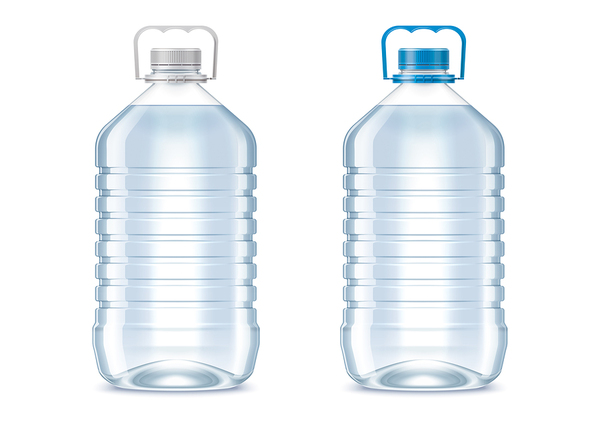 People are more willing than they used to be to pay a premium for more sustainable packaging, and brands are exploring ways to make the plastics they use in packaging more environmentally friendly and sustainable. Researchers from the Georgia Institute of Technology in Atlanta recently developed a material made from the chitin in crab shells and the cellulose from tree fibers with properties that could make it a good candidate for flexible—and sustainable—food packaging.
Multilayer Cellulose Nanocrystal—Chitin Nanofiber Films
The material, which is a multilayer cellulose nanocrystal-chitin nanofiber film works well because chitin nanofibers are positively charged, while the nanocrystals made from cellulose are negatively charged. Together, they create an excellent interface that's comparable to polyethylene terephthalate (PET), yet allows far less oxygen to pass through. It's also clear, and is created by a spray process where the different layers are sprayed atop each other.
The material has been benchmarked against PET, which is one of the most common petroleum-based plastics in the food and beverage industry. Cellulose can already be produced at large scale, and chitin is made from leftovers from the shellfish industry, so the materials that make up the product are already available.
Advantages of the New Material
Besides being more environmentally sustainable, the new material allows two-thirds less oxygen to permeate it than PET. This could keep foods fresher for longer than current flexible plastics. It's harder for gas molecules to penetrate the new material because of the crystalline structure of the cellulose. On the other hand, PET is largely made of non-crystalline content, which makes it easier for small gas molecules to penetrate.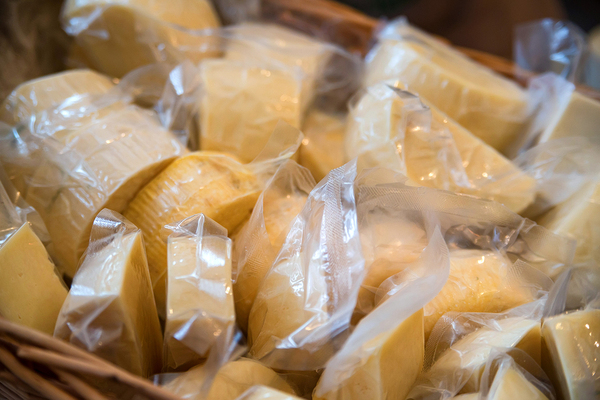 Challenges to Widespread Use of the Material
Methods for making chitin from shellfish waste are in their infancy, and will have to be scaled up for the process to become practical in making the new material. Industrial processes for making cellulose are already mature, however. Taking the entire production process of alternating the layers of cellulose and chitin to an economy of scale would also have to be tackled. Additionally, more research will need to be done to improve the product's ability to block water vapor.
Other Sustainable Plastics Initiatives Underway
The development of this new material at Georgia Tech is only one of many initiatives to make plastics used with foods and beverages more sustainable. The Coca-Cola Company and PepsiCo are both working on plastic bottles with more sustainable and renewable content. The pet food brand Only Natural Pet is already integrating at least 30% bioplastic material into its Mindful Meals dry dog food. And many industries besides food and beverage are adopting "circular economy" principles into their future packaging strategies.
Sustainability is becoming an increasingly important consideration to the average consumer, and technologies are developing to provide consumers with the protective and preserving properties of current plastics while increasing sustainability. Because consumers are now more willing to pay a premium for sustainability in packaging, the brands that monitor new developments and incorporate new, more sustainable packaging materials may discover they have a competitive edge over rival brands.
PKG Brand Design is always on the forefront of new CPG branding and packaging initiatives; please subscribe to our blog for the latest package design industry news!