E-commerce has changed everything, including how products are packaged. Some brands have leaped in and redesigned packaging specifically for the world of e-commerce, but many have simply stuck with packaging designs they have always used – designs which may have been created to fit rigid retail shelf specifications.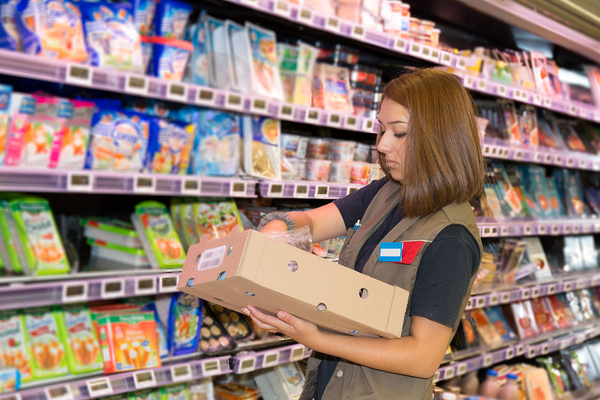 E-commerce can offer more scope to packaging designers than traditional retail packaging.
With e-commerce, brands and packaging designers are no longer hemmed in by the constraints they must face with in-store packaging. This scenario actually presents a terrific opportunity for brands to use their e-commerce packaging to establish and strengthen customer brand loyalty.
The Rise of Third Party Facilitators
How are brands supposed to do this? After all, they probably still sell products in retail stores, so they still have to package them to fit on shelves. Won't all that time spent repackaging items for the e-commerce segment cut into what they do best, which is to make the actual products? Third-party packagers may be the answer.
Third-party packaging facilitators are becoming increasingly popular, because they allow brands to outsource e-commerce packaging design, allowing them to better serve their e-commerce customers without shifting efforts away from their core competency of creating products.
Eye-Catching Graphics on E-Commerce Packaging Designs
Just as technology has made e-commerce possible, so has it made advanced packaging designs possible. Digital printing technologies now allow direct printing of outstanding color graphics onto corrugated board, without the need for labels. In fact, many manufacturers of corrugated cardboard containers are investing in production-scale digital print technologies to streamline their services while creating a better product. What is more, traditional litho printing technology has improved to where it can make far better graphics on corrugated cardboard than was possible in the past.
Can Packaging Tell Your Brand Story?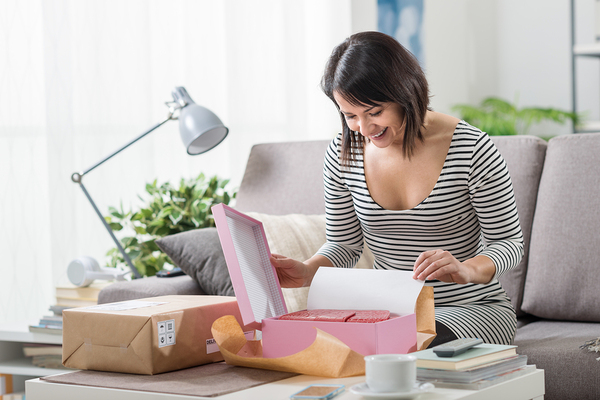 You can relate your brand story through the customer "unboxing" process.
Online shopping offers a different consumer experience than traditional retail shopping because the purchase process is split into making the order and receiving it. This means brands have an opportunity to create an unboxing experience to please the customer using eye-catching package graphics that are tailored to match their individual sense of style – knowledge that brands gain over time from consumer purchase patterns and big data analytics. Your e-commerce packaging designs may not be able to tell your entire brand story, particularly if the products themselves are small, but the packaging can certainly deliver the "Cliffs Notes" version of the brand story, using all the right colors, logos, graphics, and other brand collateral.
Packaging Design Offers a Second Brand Reinforcement Opportunity
There is a saying that you never get a second chance to make a first impression, but that may not be the case with e-commerce since the process has two phases: buying and receiving. Of course, you must make a favorable impression on your website or wherever your products are sold and advertised, in order for consumers to make that selection in the first place. When you ship the item to the customer's doorstep, you unlock the second opportunity for a grand first impression, with packaging designs that make the unboxing experience enjoyable in itself, and likely to reinforce the positive impression made when the customer selected and ordered the product.
Corrugated boxes may still be a staple of product delivery, whether to an e-commerce customer's home or to a retailer. However, in many ways, e-commerce is freeing brands to design packaging so that it meets customer needs more exactly rather than always having to be created with retail shelf space in mind. The opportunities to impress shoppers and strengthen loyalty are therefore multiplied, and that is great news indeed.
PKG Brand Design is always on the forefront of new CPG branding and packaging initiatives - to read more, please subscribe to our blog to always be current on the latest package design industry news.