While 3D printing may not have been in the news in 2017 as much as it was in prior years, that does not mean that the technology has stalled.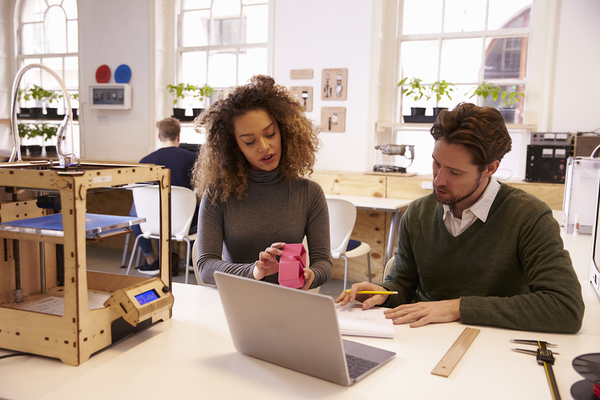 Individuals may have cooled somewhat toward 3D printing, but industry's enthusiasm has not waned.
On the contrary, while individual interest in 3D printing seems to have leveled off, industry attention to the technology has risen significantly. Huge, emerging markets in India and China are putting the technology to use bridging infrastructure gaps and leap-frogging older technologies with brand new ones thanks to 3D printing.
Food packaging design is increasingly dependent upon 3D printing because of the many advantages the technology offers. The main uses of 3D printing in industry, in general, are prototyping, the creation of replacement parts, model creation, the creation of jigs and fixtures, and A/B testing of products and their package designs.
3D Printing Is Revolutionizing Food Packaging Design Prototyping
Rather than taking months, as prototyping can do with older technologies, it can be done in weeks using 3D printing technology. Yet, the packaging industry has not embraced 3D printing with the fervor of other industries. Prototypes made with 3D printing can include full-color text and graphics. Additionally, necessary design changes (to shape, or label content, for example) can be incorporated into improved prototypes within a matter of days. Ultimately, this accelerates time to market.
Advances in Product Development and Sustainability
The use of 3D printing to combine both product and packaging into a single entity is another exciting development. A California company has created 3D-printed biodegradable cups with energy drink ingredients encapsulated within the cup itself. Users only need to add water to produce an energy drink.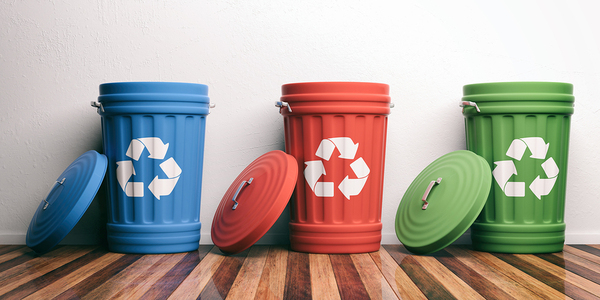 3D printing may actually improve plastic recycling practices considerably.
Current designs of the "smart cups" are lidless, which reduces required storage space and transport weight. Since the cups are biodegradable once they are used, consumers can assuage the guilt they might ordinarily feel buying individually packaged drinks.
Customization and Personalization with 3D Printing
Customization and personalization of food packaging design also lend themselves well to 3D printing. Suppose, for example, a gourmet candy brand could 3D print custom packaging for weddings and other occasions. While this can be done now with older technologies, 3D printing could greatly expand access to custom food packaging design and allow products to reach into new markets. Furthermore, apps could be developed that allow customers to create their own customized food packaging design on demand.
Easier Market Testing of Food Packaging Designs
Imagine how much easier A/B testing of food packaging designs could be with 3D printing. Not only can brands be more creative and novel with their designs, they can test them against each other and against more traditional designs to gauge customer sentiment and readiness for novelty. Brands can do this without big investments in time and infrastructure. Moreover, should testing prove inaccurate, 3D printing allows for much faster design modification than older manufacturing technologies.
Food packaging design may not have shown the level of ardor toward 3D printing that other industries have, but 2018 may be the year the industry catches up. The benefits of 3D printing technology to the food packaging design industry are clear, and innovations like Smart Cups are sure to inspire more ways that 3D printing can be used in the food industry. There is really no time like the present for food packaging designers to embrace the promise that 3D printing technology offers.
PKG Brand Design is always on the forefront of new CPG branding and packaging initiatives - to read more, please subscribe to our blog to always be current on the latest package design industry news.