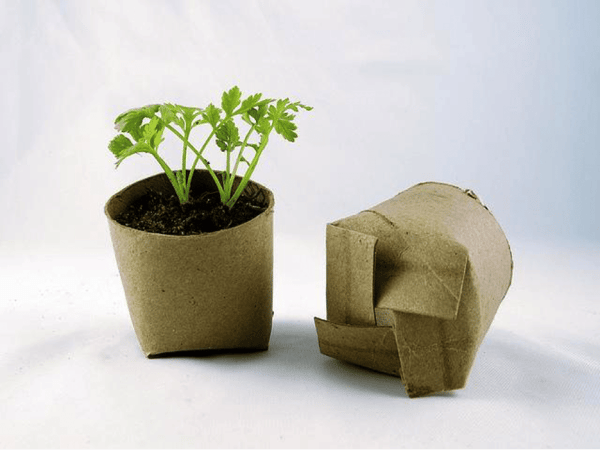 image credit: stacie via flickr cc
As far as consumers are concerned, green packaging isn't a trend. It's a necessity. Studies by Deloitte and the Grocery Manufacturers Association (GMA) indicate that consumer demand for sustainable consumer packaged goods (CPG) remains high throughout periods of economic recession. For many buyers, sustainable packaging can be a key deciding factor between two similar products. While many consumers consider sustainability heavily, it's a driving purchase decision factor for a "significant minority" that's growing.
CPG brands who commit to corporate sustainability and eco-friendly packaging are likely improving their chances of long-term growth. Per L.E.K. Consulting, sustainable packaging is now a $27 billion industry. While degradable, reusable, and recycled packaging are a key tool for meeting regulatory requirements and winning customers, they do not inhibit innovation in packaging design. Some of the world's smartest brands are communicating that they care about the environment, while still delivering stunning CPG packaging. Join us as we review seven examples of effective green packaging.
Inspiral
Raw foods brand Inspiral recently underwent a full rebranding, which lent some much-needed visibility to their kale chips and raw crackers. While the brand's products were originally released in plastic cartons, they're now selling their premium vegan offerings in recycled paper bags with a bold, modern design.
The concept works extraordinarily well for the brand. Perhaps best of all, the new bags even look eco-friendly from a distance, thanks to the muted earth tones selected for the packaging background shades.
Yeo Valley
Yeo Valley Organics is a UK-based producer of yogurt and other organic, dairy-based food products. Their concepts for individually-portioned yogurt cartons represent one of the most significant commitments to green packaging.
Per STEP, each serving of Yeo valley is housed in recycled cardboard cartons that are lined with "very thin" polypropene. The tops of their yogurt cartons are thinner than industry averages, to further reduce waste.
MUG Pub Beer
For beer drinkers, packaging in cans or glass bottles is practically ubiquitous. However, the Russian pub chain MUG recently debuted a design concept for take away beers that are packaged entirely in "recyclable paper cups." Even the drink carrier for customers who opt for a four-pack of single-serve beers is crafted from recycled paper products. While it remains unclear whether this packaging innovation could affect product quality, it's certainly worth exploration.
Sausage Dog
Food waste is a major driver of the CPG industry's environmental footprint. In the U.S. alone, disposal of uneaten food is a $1 billion industry. CPG brands who design packaging to eliminate the risk of waste are powerful examples of green packaging at work.
Sausage Dog is a concept for dog food products designed to provide convenient, waste-free packaging for dog owners. Each of the sausages within a paper package is individually-wrapped, allowing owners to serve a single portion without risking the quality of other sausages in the multi-pack. While it's not the lowest footprint example on this list, it's among the most innovative.
Vega One
No one could accuse Vega One of greenwashing. The purveyors of "plant-based nutrition," such as vegan protein powders are committed to eventually achieving a "net zero" impact on the environment.
The brand's website reports that prior to efforts to develop greener packaging, their containers accounted for 71% of the brand's carbon footprint. A switch to 100% post-consumer recycled plastic significantly decreased the company's footprint. The brand's transparency, which includes enumerated carbon savings on their website, is perhaps just as impressive as their eco-friendly packaging.
Happy Eggs
Happy Eggs, a British producer of free-range eggs, introduced a carton concept that's potentially even greener than recycled paper. The carton consists of "pressed hay pieces," which are shaped to the typical structure of an egg carton. Labeling is accomplished with a single strip of paper that wraps around the carton and declares the eggs were laid by "happy hens."
Cascadian Farm Organic
Cascadian Farm, an organic line of breakfast cereals within the General Mills family, launched their first-ever green box liner recently. The inner packaging for Cascadian's Cinnamon Crunch is now made from 57% plant-based material.
While cereal box liners are not visible to in-store consumers, this innovative packaging development plays a clear role in product branding. The upper right corner of the Cinnamon Crunch boxes announce "We're Growing a Better Package" to educate consumers.
CPG marketers can look forward to a future that's filled with exciting innovations in food packaging options. Recently, a team of French researchers created concepts for eco-friendly food packaging that's created from a fruit skin-like compound that's biodegradable or edible. For brands that remain ahead of the curve in sustainable packaging developments, maintaining customer loyalties could be quite likely.