Consumers should be the driving force in the design of your packaging and products, but they need an channel to engage in the conversation.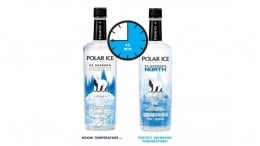 Corby Spirit and Wine Ltd. mines AskingCanadians' research program for actionable insights about packaging for its alcohol beverages from 25,000 consumers, using methods including "heat maps" and shelf mockups.
Corby Spirit and Wine Ltd., a Canadian marketer of spirits and imported wines, and AskingCanadians, a Canadian online data collection company, were jointly awarded a 2015 Confirmit ACE (Achievement in Customer Excellence) as an outstanding achievement in Voice of the Customer (VOC) programs. The awards recognize companies that have established outstanding initiatives to measure customer feedback and to act upon those insights to increase satisfaction, improve operational efficiencies, and to enhance revenue growth.
Read more from the source: packagingdigest.com