Your brand might have a particular marketing strategy that involves your packaging. But what if consumers aren't into it and voice their dislike? Here is how consumer pressure can influence a brand's CPG packaging choices.
CPG Packaging and Consumer Opinion
If you're on a CPG packaging team, it can be easy to get excited about your creative design concept and completely lose sight of the consumers you're targeting. But don't worry; if you get this one wrong or lose sight of your customers, the chances are high that consumer pressure will get you back on track.
Take the case of Pringles. That can, and the chip itself are iconic. But they are also at the top of the list for companies that fail from a sustainability perspective. A few years ago, a recycling organization in the UK named the CPG packaging the worst offender in the sustainability category, calling Pringles chips the "number one recycling villain."
Admittedly, Pringles has a metal base, metal tear-off lid, foil-lined cardboard sleeve, and a plastic cap to keep the saddle-shaped chips fresh. Cool CPG packaging idea, but the days of ignoring consumer sentiment have long passed. Today, we know that customers care about the recycling content of your CPG packaging. Consumers are worried about the plethora of small plastic items littering our environment, and the trends show they're putting their money where their worries lie.
Consumer Sentiment Matters With CPG Packaging
McKinsey's new study shows that, despite the worries of the COVID-19 crisis, more than one-half of U.S. consumers are highly concerned about the environmental impact of CPG packaging.
Kellogg's owns Pringles, and they are paying attention to all of these things. MSN reports they're trying out a new CPG packaging design made from recycled paper. The pilot packaging is in three Tesco groceries in England currently. The test runs for six weeks.
The new CPG packaging tests consumer attitudes toward two Pringles versions. One has a paper lid, and one has a plastic lid, both of which will be recyclable, unlike the current version of the packaging. A news release from Kellogg was quoted in the MSN article.
A company V.P. spokesperson said, "We are eager to play our part and reduce our impact on the planet…So, we've worked hard to come up with this new can which is widely recyclable and keeps our chips fresh and tasty and protects them from breaking up—which helps to reduce food waste."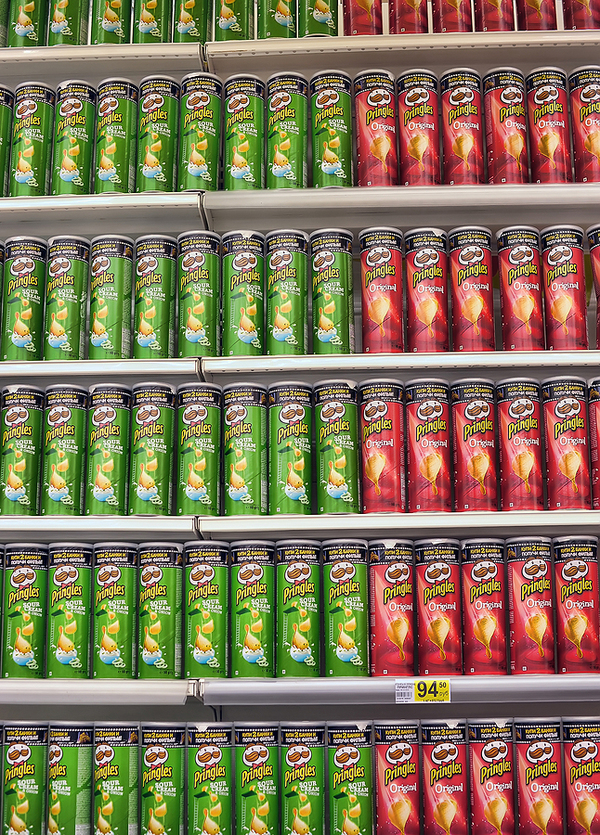 Kellogg's says its goal is to make all packaging 100% recyclable, reusable, or compostable in the next five years. The company plans on continuing to test new CPG packaging to reach these goals.
The Recycling Association, which is the UK organization that launched initial criticism of the Pringles line of packaging said this is a good start. However, Kellogg's needs to keep working on this, criticizing the option of having a plastic lid that could still find its way into the ocean.
PKG Brand Design is always on the forefront of new CPG branding and packaging initiatives; please subscribe to our blog for the latest package design industry news!