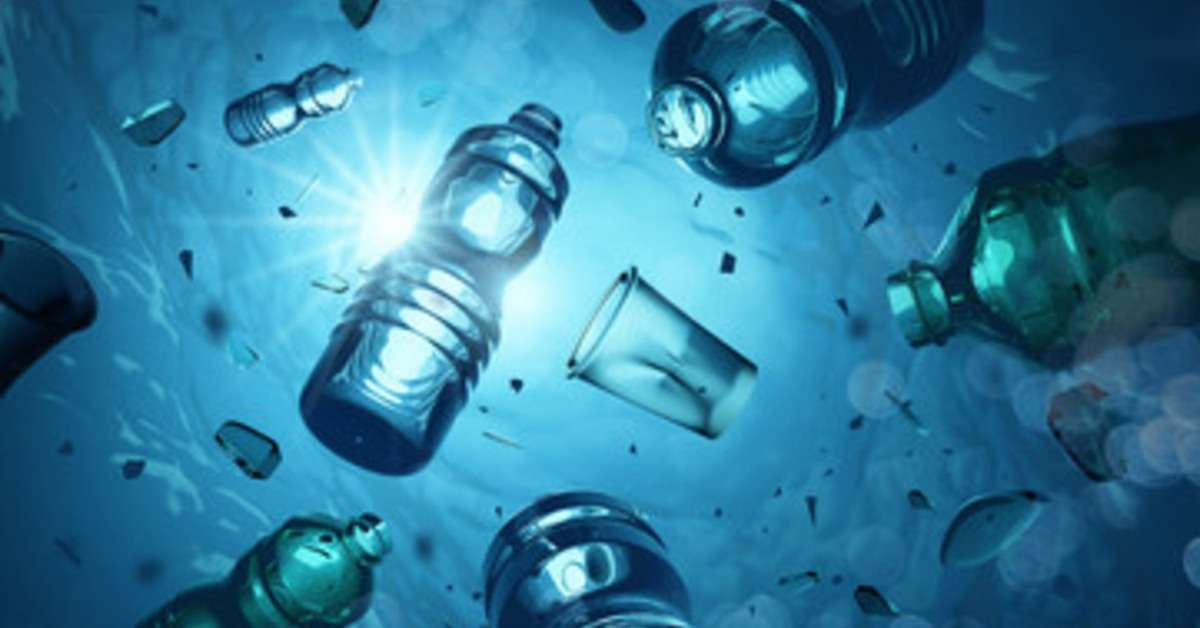 Plastic is used in a wide variety of products and CPG packaging. According to Condorferries, of the 300 million tons created each year, 50% is single-use.
When plastic winds up in the ocean, it causes a great amount of pollution and harm to animals. Many companies are using recycled ocean plastic to protect packages while getting rid of pollution. Here's a discussion of this growing packaging sustainability trend and about the companies pushing it.
About Recycled Ocean Plastics
CPG packaging made with recycled ocean plastic is an extremely sustainable option. The plastic waste is taken from waterways and oceans, where it's cleaned and processed into plastic resin pellets that are recyclable.
These pellets are used to make all types of products ranging from computer mice to product packaging. The plastics include ocean plastic that washed up on shore or plastics that were disposed of and are on their way to the ocean.
There are numerous steps involved in cleaning ocean plastic. It's sorted based on color and type, then made into bales so it can transport easily. It's then processed into raw material that can be melted and reformed.
The quality of recycled plastic is the same as virgin plastic. The cleaning process, which includes cold and hot washing, ensure this quality.
Single-Use Plastics
Many industries use single use plastics in their products and packaging designs. Much of it winds up in landfills or in the ocean.
By integrating recycled ocean plastics into your packaging design, you can provide a secure way to store your product while promoting sustainability. This is a great way to boost your brand message and inform consumers of your dedication to using sustainable materials.
This is important, as per Green Earth Packaging, eight million metric tons of plastic end up in the ocean each year. Recycling this plastic benefits animals and people, and positively impacts multiple ecosystems.
Benefits of Recycled Ocean Plastic
Recycled ocean plastic reduces pollution by removing harmful plastic from oceans and waterways. It also requires less energy than other plastics to make.
Using recycled plastic CPG packaging sends a positive message to consumers. It tells them your brand supports sustainability while encouraging them to recycle as well.
When looking at packaging design options, consider both recyclable and reusable packaging. Recyclable plastics and other materials like paperboard are great options consumers can recycle. Reusable packaging consists of materials they can reuse like boxes and containers.
Types of Ocean Plastic Packaging
Ocean plastics can be recycled and developed into numerous CPG packaging products. Examples include boxes, bottles, and tubes.
Pair plastic lids made from recycled ocean plastic with glass jars for even more sustainability. Use recycled plastic as packing material or for wrapping products.
Brands Using Recycled Ocean Plastic
There are numerous brands using ocean plastics that have been recycled in their products and CPG packaging to help save marine wildlife and the planet at large. Read on to learn about a few who are finding innovative ways of transforming packaging design.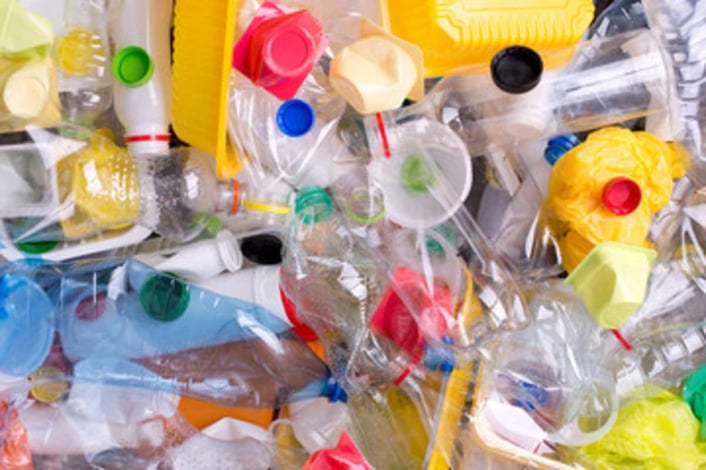 Biodegradable Beer Packaging
When the plastic rings that package six packs of soda and beer wind up in the ocean, they pose a great hazard to marine wildlife. One brewery came up with a great solution that's safe for these animals and innovative for consumers.
Florida-based Saltwater Brewery has created six pack rings that are 100% biodegradable. Made from wheat and barley waste left over from making the beer, these rings can be eaten by the fish and other marine wildlife. If left alone, they dissolve without harming the environment.
Marco Vega, co-founder of Saltwater Brewery's advertising company We Believers, explained to The Daily Meal, "The creative solution we bring forward has the potential to influence how we do sustainable packaging with zero waste and no impact on wildlife."
Recycled Jackets
Patagonia has been using recycled bottles to make their fleece products since 1993, and they've led the movement ever since. They're now using recycled fishing nets to manufacture products, and they're making their Stretch Rainshadow jackets from Econyl, which is from 100% recycled nylon yarns. These include, in part, discarded fishing nets from the ocean.
Recycled Bracelets
4Ocean was started by Andrew Cooper and Alex Schulze after a surf trip. They watched fisherman launch their boats on a shoreline so polluted, they could barely see the surface of the water beneath. Two years later, they built their team. They've since removed more than four million pounds of litter from the ocean and coastlines.
They make bracelets from the collected trash. For each one they sell, they remove one pound of plastic from oceans and coasts.
Sneakers Made of Yarn
Adidas partnered with Parley for the Oceans to make sneakers out of yarn. These were developed in part from ocean plastics. The goal is to use 100% recycled polyester in their products by 2024.
Conclusion
The use of plastics in products and packaging design is a hot topic in all industries today. Once created, it stays around for hundreds of years, significantly polluting the planet.
Brands who continue looking for ways to use recycled ocean plastic in CPG packaging and products they manufacture will stand out for their commitment to sustainability. Everything from boxes, containers, packing materials, inserts, and wrappers should be made from eco-friendly materials.
The key is to reduce the amount of plastic currently in the ocean. This will be an ongoing process, but over time, it will help improve life for marine animals and the planet.
PKG Brand Design is always at the forefront of new CPG branding and packaging initiatives. Subscribe to our blog for the latest package design industry news!