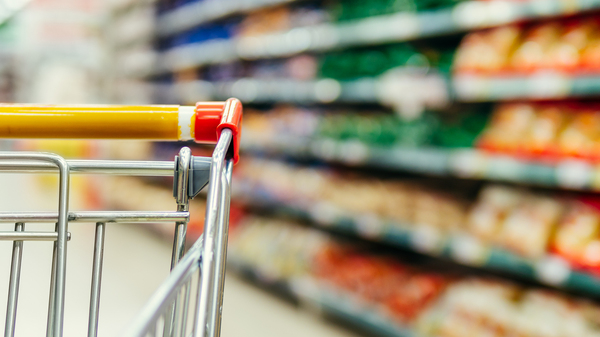 CPG packaging can do a lot for your brand. It can create consumer engagement and drive conversions. It has the potential to humanize your corporate story. But it can also tie strongly with your corporate values, such as a commitment to the environment. Here's what CPG packaging can do for your brand and its relationship with your customers.
CPG Packaging as Influencer of Consumer Behavior
CPG packaging is so much more important these days than in the past. It can separate your brand from the competition, not just in how the packaging looks, but also by what it says and what materials you use.
Instead of considering packaging as a way to protect the products inside, corporations are increasingly using the outer wrap around a product to tell their story or further cement their relationship with the consumer. One study called CPG packaging, "the final opportunity for marketers to relay the brand's message and visually convey that a product is a better choice than its competitors."
We all know that consumers have more choices. So, a carefully contrived product package is precisely the kind of technique that could set your brand apart; or relegate you to the back of the consumer purchasing line. Companies can influence buying behavior in all sorts of ways. For example:
You can create the need that spurs an impulse buy.
You can create excitement and happiness or satisfaction.
Product packaging can reinforce compatibility with your products.
CPG packaging can strengthen the relationship you have with your customers. For example, if your product packaging is environmentally friendly, you can make the consumer feel like they are doing a good deed by making a purchase.
Despite all the advertising dollars poured into channel marketing designed to entice consumers to select your brand, 60 to 70% of all buying decisions are still made in-store. That elevates CPG packaging design into a critical part of your product spend. One study suggested that product package design is the most important influencer of consumer buying behavior.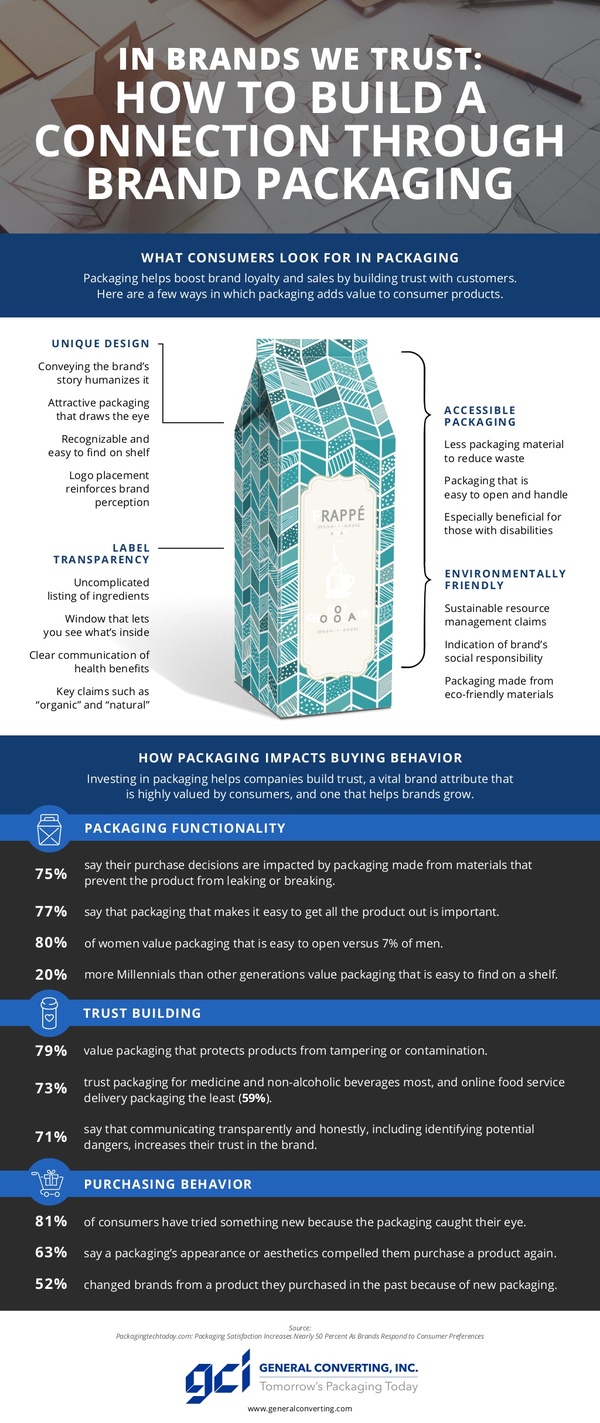 Impact of Brand Packaging from General Converting, Inc.

Connecting with a consumer at the point of purchase starts with a few key elements that product packaging designers should consider:
A unique design can do more than use color, shape, graphics, and fonts to draw the eye. It can also tell the corporate story, reinforce value, and build the brand.
Accessible packaging can be particularly important if you're targeting a specific population. Older customers or people living with disabilities may have trouble opening the package. All customers may appreciate less waste in a straightforward product design.
Label transparency can provide an uncomplicated ingredients list or allow customers to see inside the package. As the infographic shows, 71% of consumers say that transparent communication is vital to their purchase.
Environmentally friendly packaging is a good indicator that your brand is socially responsible, something that is increasingly important to consumers.
The relationship with your customers relies heavily on your ability to differentiate your brand from the competition. CPG packaging has emerged as an essential way to drive consumer purchases by creating eye-catching designs that tell your story and strengthen your brand's reputation.
PKG Brand Design is always on the forefront of new CPG branding and packaging initiatives; please subscribe to our blog for the latest package design industry news!