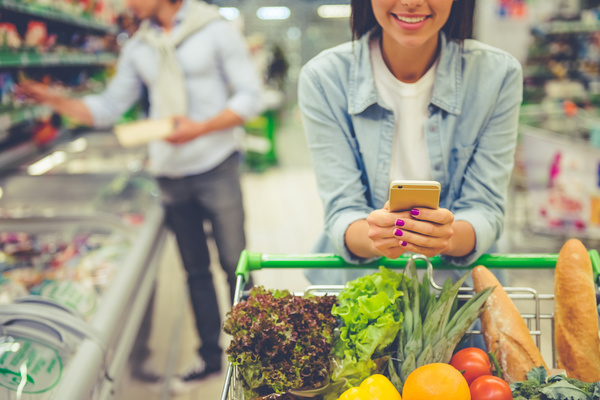 Many brands use QR codes that enable shoppers to engage with the product directly. This provides valuable opportunities for companies to gather information and exciting ways for consumers to connect with products.
Here's how your CPG packaging can connect with an app to create connected packaging.
Connect with Shoppers Through Packaging
Connected packaging often uses QR codes on product packaging to enhance the consumer experience. Scanning these QR codes with a smart phone's camera gives consumers access to discount codes, product information, or even virtual reality experiences.
Bar codes or image recognition are also used on CPG packaging to connect consumers to relevant content through browser-based apps. This content can also include questionnaires or games.
Brands can use connected packaging to converse with customers and gather valuable insights into their buying habits. This increases brand awareness and customer loyalty.
Connected packaging adds value to a product. Research shows 53% of consumers are willing to pay more for connected products.
Connected packaging can entertain and engage consumers by delivering tangible outcomes. They will have a positive digital experience while you gain valuable data. This direct interaction can also inform future marketing strategies and campaigns.
Facilitate Product Engagement
Connected packaging enables shoppers to connect with your product before opening it. Using high-quality CPG packaging materials intrigues customers and creates positive feelings about what's inside.
Taking the time to design the right packaging tells consumers they are getting a quality product. Adding additional ways to engage with it and making them accessible from the beginning of the customer experience adds value.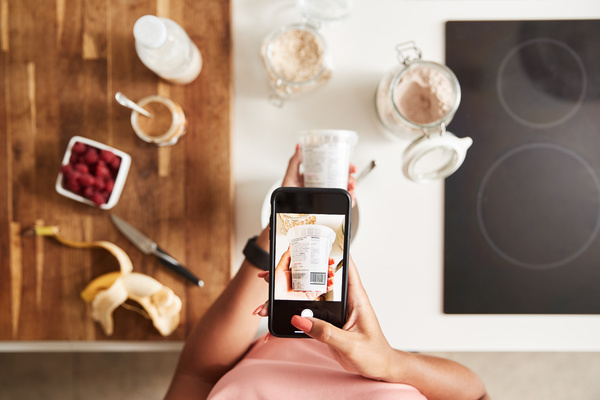 Connecting with packaging through a QR code gives customers a personalized experience. This enables them to learn more about how the product functions and discover its benefits.
One great example of how connected packaging can help consumers is with a food product that can be used in a recipe. Though shoppers can search for the recipe on the brand's website, they will benefit more by accessing the recipe page directly via their smartphone. You can even take that one step further by including step-by-step video instructions so they can see the recipe steps in action.
Since you only have so much space to work with, it's hard to include all the product benefits of your product. By using a QR code, they can learn more about the ingredients or why they should stay away from those unhealthy substances.
Using digital integration can transform customer leads into conversions. Use it to tell your brand's story visually. This presents your product in an engaging way.
Use connected packaging to share branding information. Research revealed 89% of shoppers remain loyal to companies that are transparent about their values.
Decide on Content
When using a QR code on your CPG packaging, customize the content for each product. It should provide value and urge customers to take action.
Use this content to educate customers on your product and explain its benefits. Whether it is inspiring or entertaining, keep it positive and productive. This gives customers even more reasons to keep buying your products.
PKG Brand Design is always on the forefront of new CPG branding and packaging initiatives, please subscribe to our blog for the latest package design industry news!