No one disputes the importance of great packaging design, but what specifically about packaging designs make products stand out from competitors? Does packaging design matter in the same ways depending on whether products are located on the store shelf or on an e-commerce website?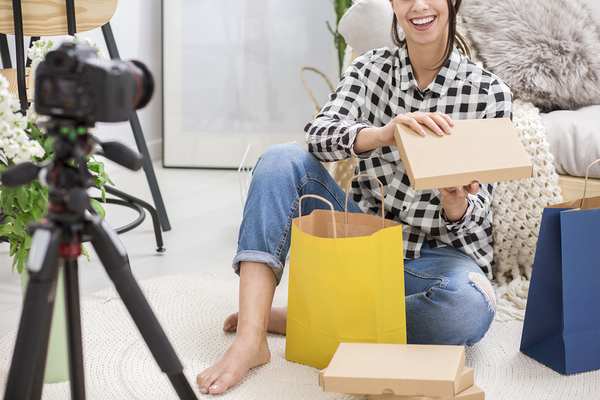 The "unboxing" process has reinforced the importance of excellence in packaging design.
A recent survey of over 650 consumers in the UK helped researchers break down the components of great packaging design. In particular, brands must pay attention to color, imagery, texture, and social media "shareability." Here is what researchers learned.
Color
Color was found to be the most important factor affecting whether people liked a particular package design. Women, in particular, responded to color, and researchers found that certain colors offer specific connotations, information brands can use to tweak the reaction they want to elicit from consumers. For example, red tends to signal a discount or special offer, while orange conveys excitement and warmth. Green is associated with nature, sustainability, and wealth by consumers, depending on the context. Black is an indication of luxury and elegance.
Brands with both in-store and online presences must ensure their packaging designs serve their purposes in both those environments. Fortunately, the researchers concluded that there is no need for brands to completely change their packaging design for e-commerce products compared to the identical in-store product.
Imagery
Imagery was the second most important quality of packaging design, according to the survey, with one-quarter of consumers citing imagery as what captures their attention most about product packaging (compared to 47 percent who said color was most important). Imagery is particularly important, the study found, when brand recognition is low. For example, everyone knows that "Tide" is detergent, but a new product whose brand name has not formed a connection to a product type in consumers' minds may need the imagery on their package design to more clearly convey what the product is.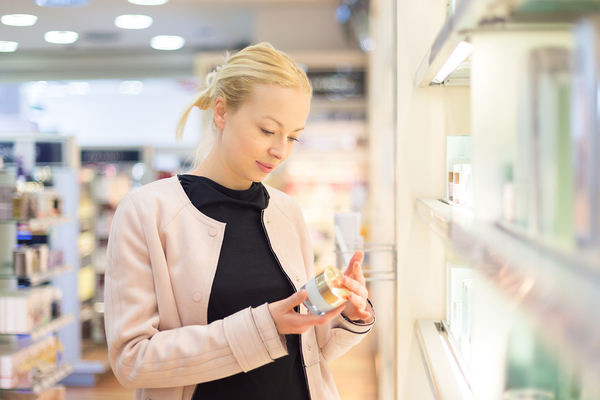 Imagery is particularly important for newer products, where brand recognition is lower.
Texture
Interestingly, men considered package texture as an important characteristic more frequently than women did. Seventy percent of the survey respondents who cited texture as the most important feature of packaging design were men. This may present challenges in an age of e-commerce.
Video is a good medium for demonstrating texture, because it shows packaging in action as well as how the person handles it. Therefore, brands that emphasize product packaging texture may want to allocate more of their advertising budget to video advertising and product reviews by vloggers who are good at conveying product packaging characteristics in their reviews.
Social Media Shareability
When a picture of a product is shared on social media spontaneously by a user, it can be like getting free advertising. In fact, some brands have tweaked packaging designs so that they show up well on platforms like Instagram and Facebook, offering encouragement to social media users who want maximum attention for their posts. Dominoes redesigned their delivery packaging to be more colorful and simple, and hence more amenable to looking great on social media posts. The simplicity of packaging design is a quality that helps products stand out on social media.
Aside from the discovery of packaging texture being more of a "male" phenomenon in terms of importance, the recent survey mostly reiterates what packaging designers have long known. Simplicity, contrast, color, and attention to overall aesthetics are important whether products are displayed on store shelves, shopped for online, or delivered to a person's home.
PKG Brand Design is always on the forefront of new CPG branding and packaging initiatives - to read more, please subscribe to our blog to always be current on the latest package design industry news.