Benefits of Effective Packaging
Effective packaging houses your product and attracts customers. It's an important opportunity to connect with customers and create brand loyalty.
Effective packaging can also become a valuable part of your advertising campaign. When marketing your product, you can appeal to environmentally conscious consumers by focusing on sustainability.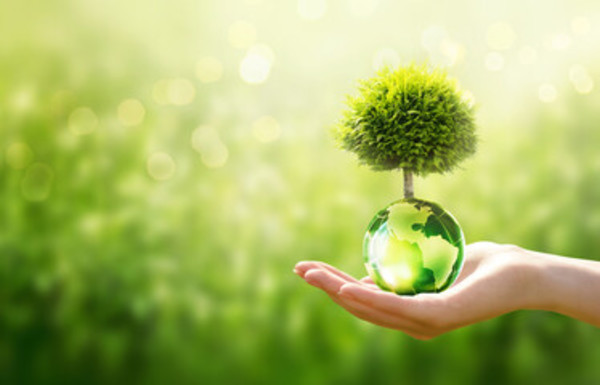 Consumers consider CPG packaging an important part of their food-buying routine. 77% say food safety and hygiene are among their top considerations, while shelf life matters to 67 percent.
The key to effective packaging is being creative while not breaking the bank. It needs to be functional without being excessive. This means using the right types and amounts of materials to get the job done.
Custom packaging can be costly. Consider CPG packaging materials that communicate your brand while fitting within your budget.
Effective Packaging Ideas
Coming up with effective packaging ideas doesn't mean reinventing the wheel. You can be creative and unique using tried and true CPG packaging methods. Choose your materials carefully to meet the needs of consumers while focusing on packaging sustainability.
Standard Box with Die Cut
This popular and affordable packaging method protects your product while giving you ways to show it off on store shelves. The die-cut allows you to use artwork and branding effectively in a CPG packaging design that's cost-effective. These boxes can be cut in many shapes and sizes, ensuring a perfect product fit.
Digital Printing
Digital printing is cost-effective and looks great. Emerging technologies are projected to decrease printing time and increase turnaround time. This gives you more options for including branding and marketing ideas right there on the packaging.
Custom Sleeves
Custom sleeves give you a unique way to show off your product. These sleeves go over your box and include custom printing. These provide a more luxurious unboxing experience for a fraction of the price of a custom box.
Sleeves also work for food items or perishable goods by enabling you to use less paper or cardboard. This promotes creativity while decreasing costs.
Packing Paper and Inserts
Customizing your CPG packaging interior will heighten the branding experience for consumers. Tissue paper is thin but protects products. It's also aesthetically pleasing and costs less than other packing materials.
Other sustainable options include cellulose, which is made from natural sources like hemp, wood, cornstarch, mushrooms, and kraft paper (a material made from wood pulp).
All these materials are recyclable and work as great alternatives to Styrofoam. You can use less sustainable packing materials inside the packaging and still protect your product.
Conclusion
The packaging industry is growing exponentially. Global demand will reach $1.05 trillion by 2024. Both industry and consumer trends are driving this industry, which encompasses enclosing products for shipping, sales, and storage. Manufacturers also view it as a way to promote their brands.
Effective packaging makes your product stand out and grabs the attention of consumers. Using the least materials ensures your product will function properly and shows your dedication to packaging sustainability.
PKG Brand Design is always on the forefront of new CPG branding and packaging initiatives. Subscribe to our blog for the latest package design industry news!