Consumers are willing to pay higher prices for healthy foods, as center store continues to battle leakage.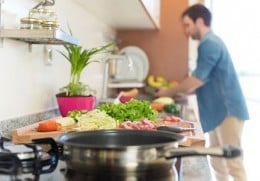 JACKSONVILLE, FLA. -- Consumers are willing to spend more money and time to make healthy meals, according to a new report from Acosta. Forty-four per cent of U.S. shoppers said they eat healthy foods despite the higher price, up from 39% who reported as such a year before. The figure rises to 51% for those with children, Acosta said.
On a typical shopping trip, survey participants said 22% of items in the grocery cart are organic. For those with children, the figure jumps to 28%.