SussexIM is pushing the boundaries of packaging in a fast paced world. Their new in-mold labeling and digital water marking can have incredible turnaround times. The new technology can deliver packaged products within weeks, providing the brands, cosmetic, and personal care industries the fastest and most efficient packaging that have been ever available.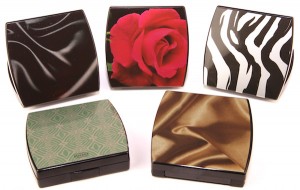 The new strategic alliance between SussexIM and Inkworks Printers LLC combines – for the first time – the appeal of In-Mold Labeling (IML) and Digital Watermarking with engineered resins.
As a result, brand owners in cosmetics, personal care and household products and more now have quick-turnaround access to a visually exciting and cost-efficient alternative to pad printing and hot stamping. Importantly, the alliance also enables brand engagement with today's smart phone savvy consumer to scale new heights, right at the point of sale.
Read more from the source: packagedesignmag.com